1st Paintball website (CMS)
The 1st Paintball website (CMS) serves as a media gallery, a blog, a product catalog, and a schedule notifier; which is very easy to manage with our content management system.
A grunge design with little sobriety, catchy fonts and some innovative design techniques; these pieces were joined together to create this masterpiece.
Web work
website and content management system
If we take a peek at the back; we find that this is not just a plain old content management system; its a multi-lingual custom content management system and the amount of control the admin has over the application is extraordinary.
Being a content management system with ultimate control over the website does not mean that it has to be very technical to use. With this custom web content management system, even a 7 year old can manage the content displayed on the website in a matter of minutes. That is what makes this website the best in its genre.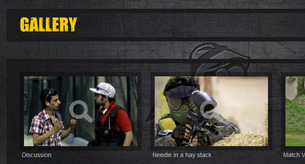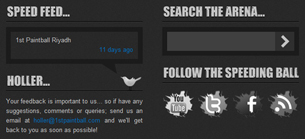 Demo: A live demo for the content management system is also availabe, on request, for genuine clients.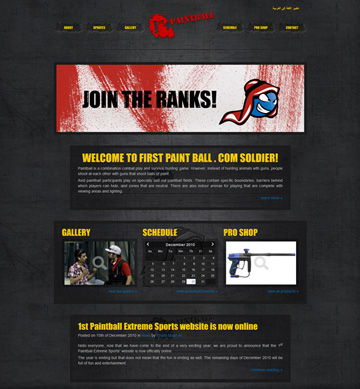 "

What we liked the most about Exabyte Designs is their ability to develop trendy, nice looking, search engine-friendly and easy to manage websites.

For any future projects I won't hesitate to contact them because Exabyte Designs is going to remain my number 1 choice; you should choose them too!

"

~ Mazen Al-Darrab, 1st Paintball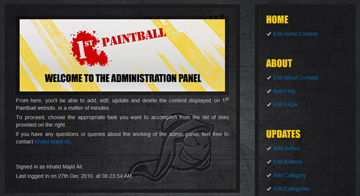 Credits: Photoshop layout design, Database design, PHP scripting, XHTML markup, CSS code and JQuery scripting done by Khalid Majid Ali.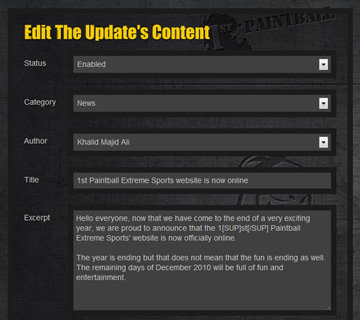 Impressed by our work? Want something like this done? Hire us, we can do it better for you!
Not sure yet? check out some of our similar projects.
Related projects