Graffiti not allowed!
Figz is a young boy who is afraid of dogs and absolutely loves graffiti. Tonight however he's having a hard time. The plan to hit the streets and paint the walls is not going too well for him.
Letting our imagination run wild every now and then helps us be more creative in our projects. This illustration was sketched using lead pencils only, hope you liked it.
Illustration
pencil sketch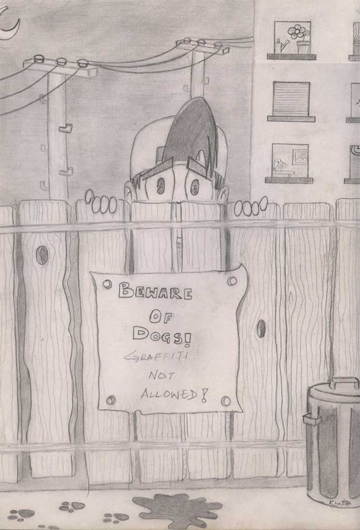 Credits: Sketched by Khalid Majid Ali
Impressed by our work? Want something like this done? Hire us, we can do it better for you!
Not sure yet? check out some of our similar projects.
Related projects