Flower Power
This is another one of those inspiration struck sketches; the theme of this artwork is based on the idea that every one of us can fill some color to this really dull world. All we have to do is stick and work together!
This illustration was sketched using lead and colored pencils only, hope you liked it.
Illustration
colored and lead pencil sketch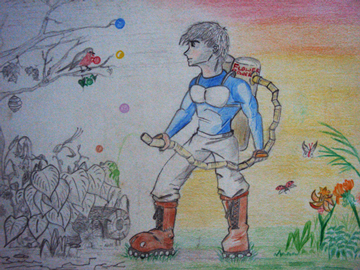 Credits: Sketched by Khalid Majid Ali
Impressed by our work? Want something like this done? Hire us, we can do it better for you!
Not sure yet? check out some of our similar projects.
Related projects