Medical Drive 2008
Rotaract club of Karachi Metropolitan organized a medical drive, for the needy, in a remote town of Karachi known as Jamkando, in early 2008.
This was the promotional poster designed for it by Exabyte Designs, depicting the condition of the trouble struck people of Jamkando, Quaidabad.
Print design
promotional poster
The purpose of this medical drive was to provide free of cost medical services to the local populous, who in normal circumstances could not afford it.
We jumped at this opportunity to play our part for the community and came up with this poster design, free of charge.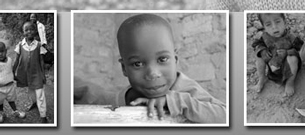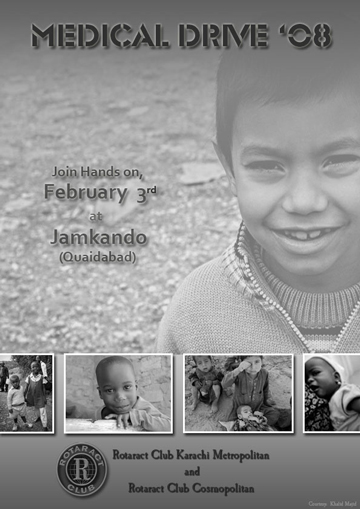 Credits: Designed by Khalid Majid Ali.
Impressed by our work? Want something like this done? Hire us, we can do it better for you!
Not sure yet? check out some of our similar projects.
Related projects